Built in a beautiful valley at an altitude of a thousand meters, Chamonix is ​​one of the oldest ski resorts in France.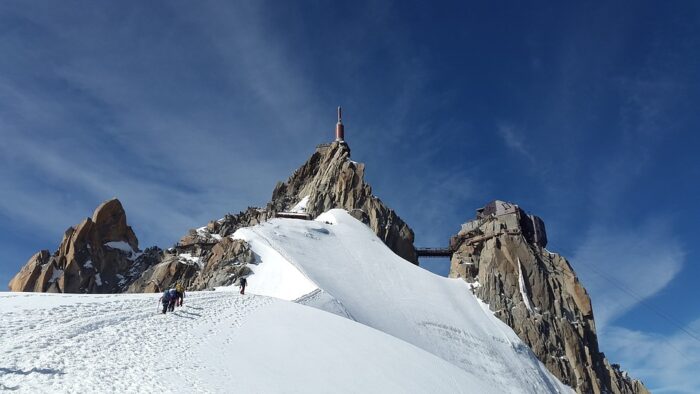 With cosmopolitan air, the small town is nestled on the slopes of Mont Blanc and offers stunning views of the Alps. In winter, it is a pole of attraction for climbers and climbers from all over the world with its thirteen ski resorts.
On the scenic side, guests enjoy the peaceful landscape with the background of the virgin nature, as well as boutiques with brand names and picturesque cafes and traditional restaurants with a genuine alpine character.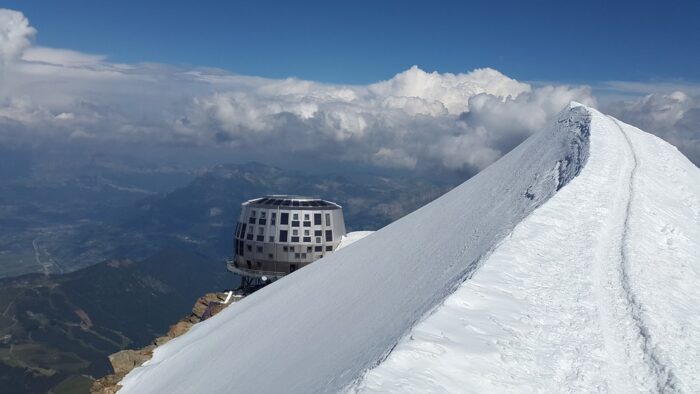 Its buildings are decorated with Baroque and Art Deco styles and the traveler will taste unique fondues and grilled dishes that make up local specialties.
Visiting Chamonix will not mean anything if you do not experience the ultimate rope-climbing experience on the vertical Aiguille du Midi, at 3,842 m. It is the most famous cable (Téléphérique) car in the world. From this unbelievable altitude, even those not inspired by the secrets of mountaineering, will enjoy a 360 degree panoramic view. The climbing takes place in two stages and the first funicular starts from the center of Chamonix, about 10 minutes walk to the train station.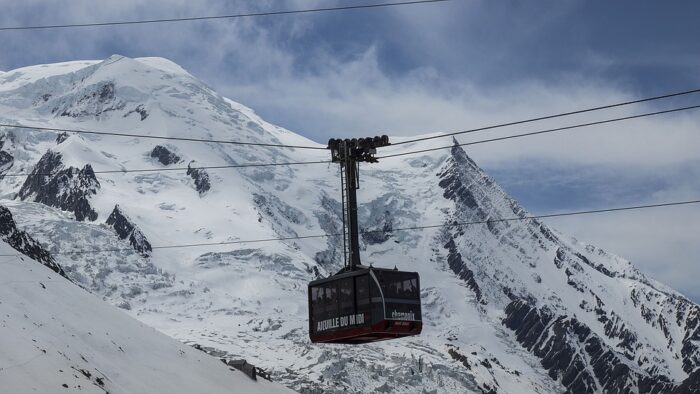 As the cable car goes up you will feel that you are inside a plane. At the same time you can look at the houses of Chamonix which are so small from up there and enjoy the view of the Alps. Among the peaks of the mountains, is also the famous one, the Mont Blanc (4.807 meters).
You can find more information on the following websites:
https://www.chamonix.com/chamonix-mont-blanc,0,en.html