Lycabettus is considered to be one of the most romantic places in Athens. Thousands of Greeks and tourists, choose the hill in order to escape the reality of the city and enjoy some relaxing moments gazing the breathtaking view.

Lycabettus Hill, is the second highest hill in Athens, after Tourkovounia. Its highest point rises to 277 meters above sea level. On the top of the hill there are: an open theater (operating during the summer season), the chapel of St. George and the church of St. Isidore (on the Western side).
According to Greek Mythology, Goddess Athena was carrying a rock from Pallini as a fortification of the Acropolis. While she was carrying that great rock, she was informed about the birth of Erechthiona from Cecrops' daughter. That was the shock, that caused the Goddess to leave the rock fall from her hands. That rock is considered to be the Lycabettus Hill.
In Lycabettus, you have the opportunity to:
Gaze the beautiful view of Athens.
Capture the majestic sunset over the city.
Visit the chapel of St. George.
Enjoy your coffee or a meal in the cafeteria/restaurant of the hill.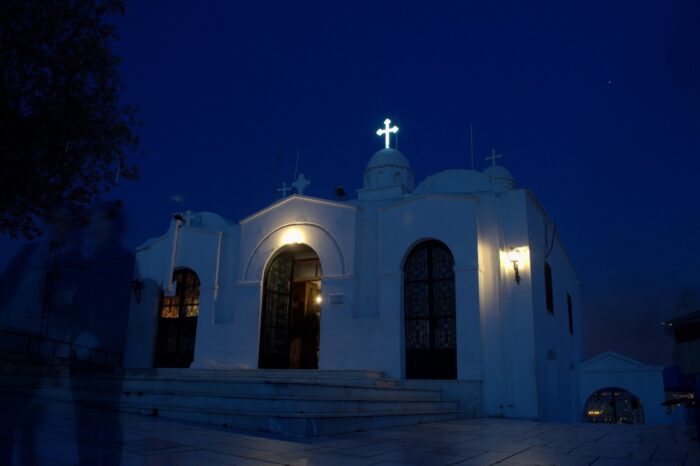 How to get there:
By foot (If you are a nature lover, we suggest this option. There is a path that leads to the top of the hill. You begin your climb from the modulated steps located in Ploutarchou Street in Kolonaki).
By car (you can go from the north side and in particular from the Neapolis area. In front of the theater there is a big space to park).
By Lycabettus Cable Car (The Cable Car operates from 9 to 14:30. The frequency of the routes is every half an hour, but in rush hours it's every 10 minutes. The ticket price is 7€ (with return) and offers a discount in the restaurant on the top of the hill. It is a 3-minute ride and you can see more details about the location of the cable car here).
When to get there:
From early in the morning until late at night.