With stone-built buildings and turquoise waters, Kotor is the most famous city in Montenegro.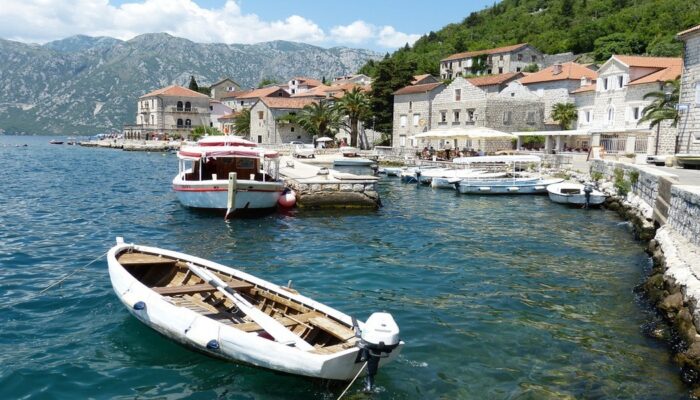 It is built on the stunning bay of Boca Kotorska and stands out for its lacy shores and imposing medieval walls.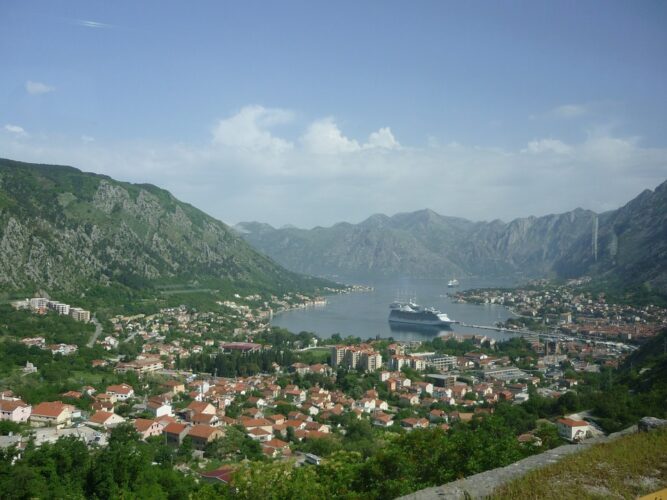 Traditional cobbled streets, Venetian palaces and fairy-tale atmosphere make up the old town, which has been declared a UNESCO World Heritage Site.
Surrounded by labyrinthine walls and has three entrances, the Central Port of the Sea, the North Gate of the River and the South Gate Gurdic.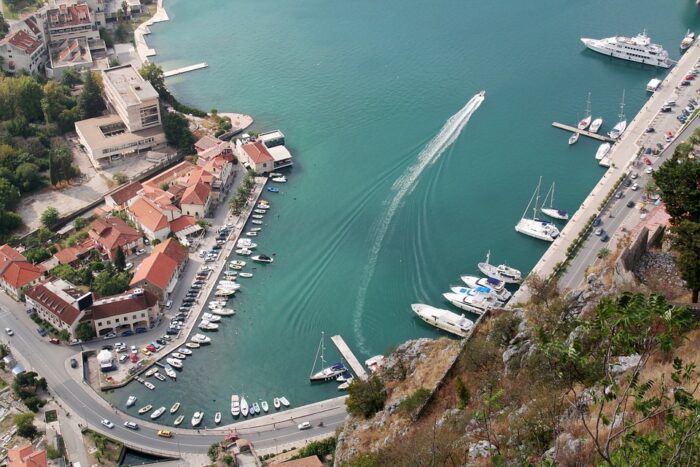 To admire the view from the castle you will have to climb 1,350 steps and be at a height of 280 meters. The Portal of the Sea has been protecting the San Marco lion for centuries.
Below it is the relief of Virgin Mary with the Infant being surrounded by Saint Tryphon, the patron saint of the city and St. Bernard. The tower of the clock has been standing since 1602 and will be in front of you as you pass the Gate.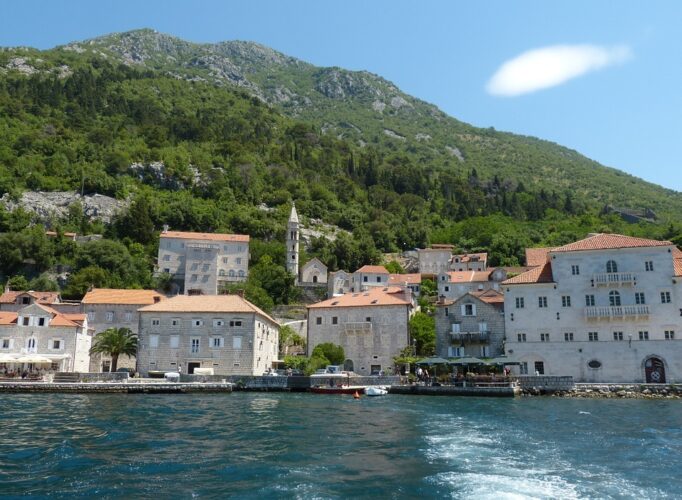 At Arms Square, the largest in the city, you can start exploring the cliff-top of the cliffs.
Many of the buildings have a variety of architectural features such as the Roman baroque in the arches due to the different influences from the Venetians and the Byzantines.
At the Drago Palace, the Gothic Window of the 15th Century houses the Institute for Conservation of Cultural Monuments, while the Gurgurin Palace dating back to the 17th century today houses the Maritime Museum.
Renaissance and baroque elements make up the Bizanti Palace and Pima Palace. It is worth visiting the most important cathedral of the city which is dedicated to Saint Tryphon and dates back to 1166.
All in all, a place that you certainly have to visit!