The medieval walls surround the paved cobbled streets, the colorful houses and the narrow passages. Rothenburg is one of the most beautiful cities in Bavaria and is built on the banks of the River Tauber.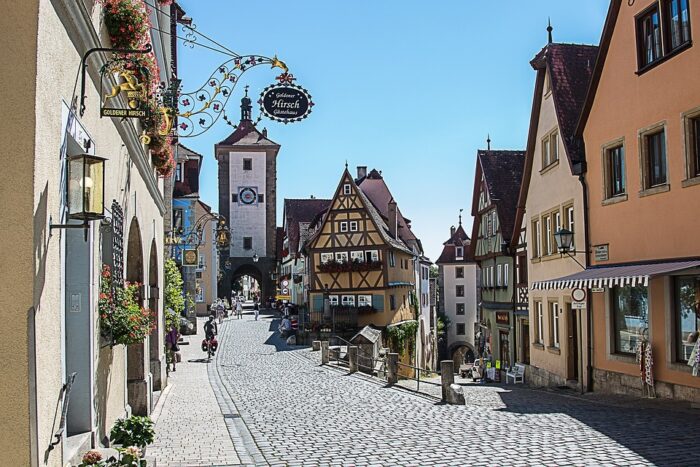 The "red fortress", as it was named because of the red color on the roofs of the buildings, still maintains its traditional character.
Most of the buildings were built in 1560, exuding the magic of another era. With elaborate roofs and vivid colors in the doors and windows, the houses take visitors' eyes as they compose a fairytale scenery.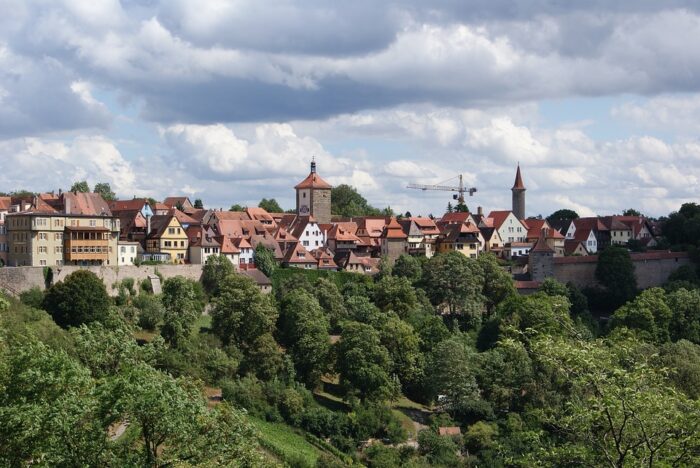 The visitor can take a romantic carriage ride on the cobblestone streets and see the impressive city hall building, historical monuments, squares with large fountains and the old market.
In the Medieval Crime Museum you will experience a macabre but exciting experience.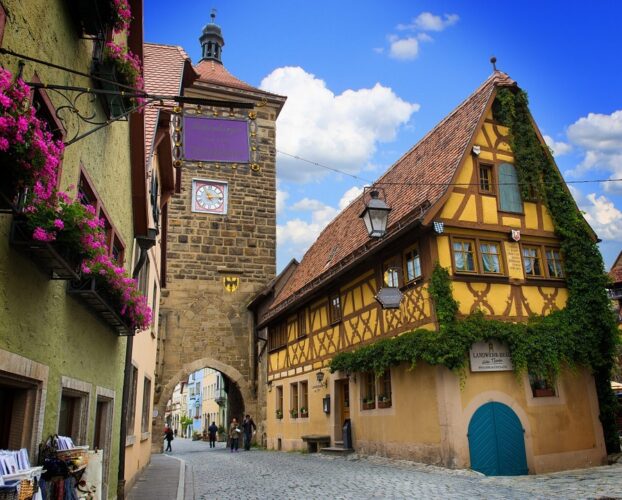 Each year a medieval festival takes place where the residents dress up in traditional, colorful costumes and dance Bavarian dances.
What to see:
– The Criminal Musem gives an insight into judicial punishment over the last 1000 years.
– Imperial City Museum 
This museum has a remarkable range of urban and art history.
– Shepherds' Dance Museum
– The Town Hall
– Double Bridge over the Tauber
– Toppler Castle in the Tauber Valley
A little castle of the mayor Heinrich Toppler.
Hope you will enjoy your time in this fairytale town of Germany!