Halkidiki is a peninsula and regional unit of Greece, part of the Region of Central Macedonia in Northern Greece.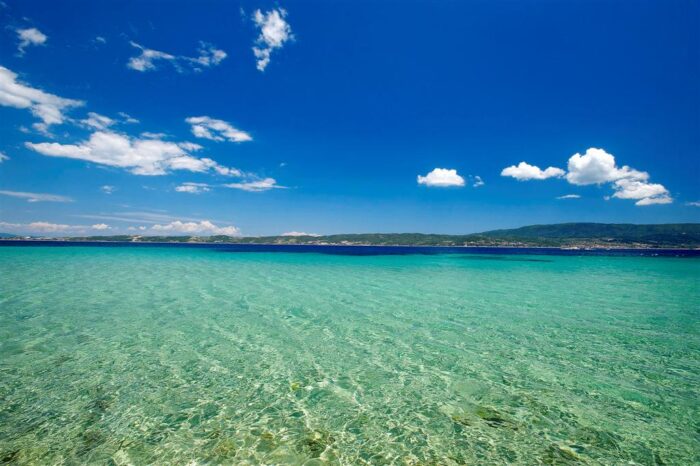 Halkidiki has a unique nature, with secluded coves, clean sea, beautiful islands and villages with remarkable traditional architecture. It combines mountain and sea, serenity and intense nightlife, ancient history and modern life. Each city has its own history and its own ancestral glory.
The level of tourism quality in Chalkidiki is at a high point, with luxurious hotels, beautiful apartments and rooms, camping, country cottages and a lot of fun. Despite the large number of tourists, the visitor can enjoy all kinds of tourism. Cosmic beaches and beaches waiting to be discovered. The sun, the sea and natural beauties harmoniously blend in the peninsula of Halkidiki in the southeast of Thessaloniki.
Magnificent beaches, expanded general organization, archaeological treasures and historical monuments, all these make Halkidiki an ideal choice for your vacation.
Beaches
Kalithea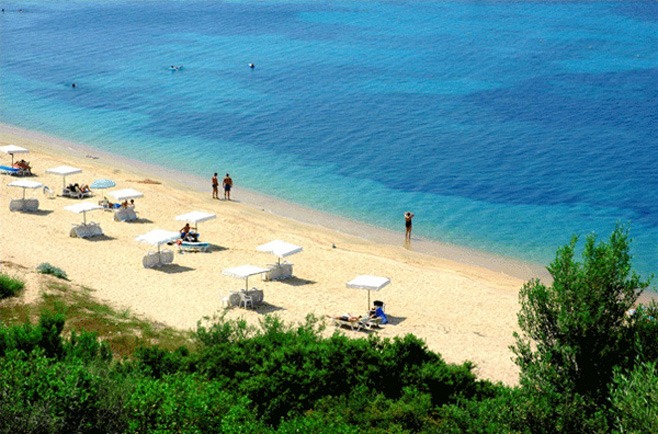 A crowded beach with white sand and crystal clear waters, while a verdant hill is in the background. It features bars, restaurants and water sports facilities. From here starts Toronaios Crossing, the well-known bathing games.
Nea Fokea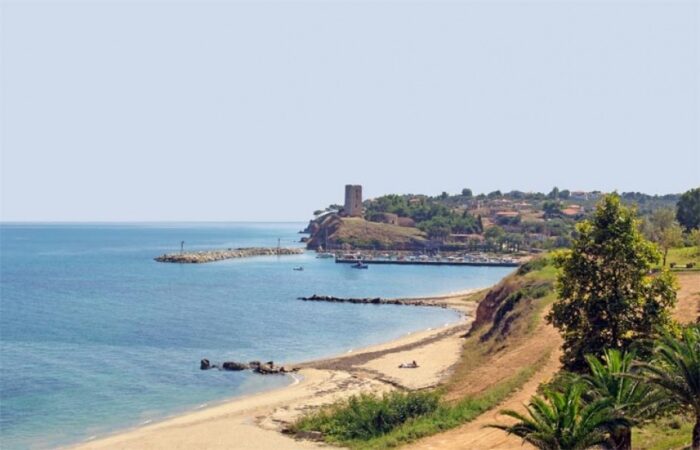 The beach, in front of the settlement, is sandy and idyllic. It has restaurants and taverns. The picturesque harbor of Nea Fokea while imposing stands on the hill by the Byzantine tower of St. Paul, built in 1407.
Kryopigi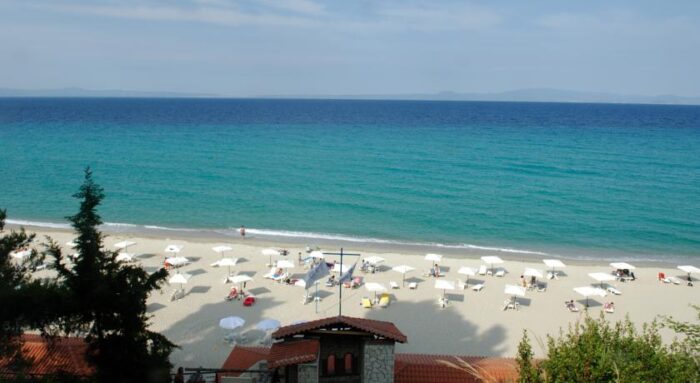 The beach in front of the village, also called Pigadakia, has fine sand and crystal clear waters. There is a refreshment room and water sports facilities.
Fourka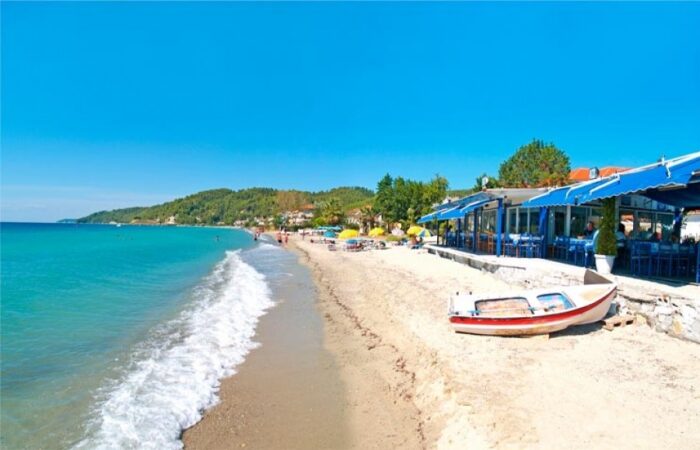 Large sandy beach stretching in front of the cosmopolitan village. The Scala of Fourkas during the summer months is full of life! The beach is sandy, fully organized, which hosts some of the most in beach bar of Halkidiki. And when the decibels rise, the joy takes off!
Siviri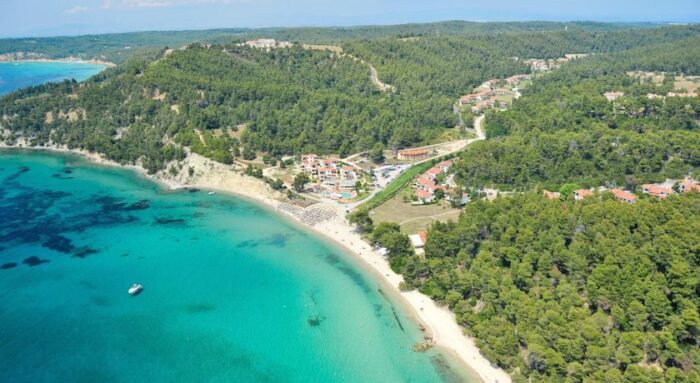 Huge beach with sand in the homonymous picturesque settlement. You will find crystal clear water that smooths up.
Huge beach, one of the most beautiful in Kassandra, with fine sand and gravel. At the end of it there is a lagoon. The beach has a refreshment room.
Pefkohori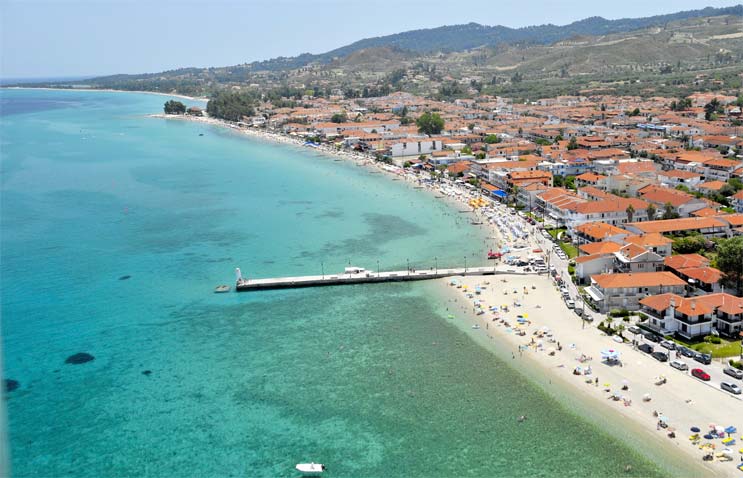 Large, sandy and fully organized beach, in front of the homonymous village. During the summer it gathers a host of visitors. It has all kinds of restaurants, bars and facilities for all water sports.
Kavourotripes
Perhaps the most exotic coast of the second leg, with white sand that is in complete contrast to the turquoise sea. Her trademark is a huge mermaid that an anonymous artist has cast out on the rock.
Kalamitsi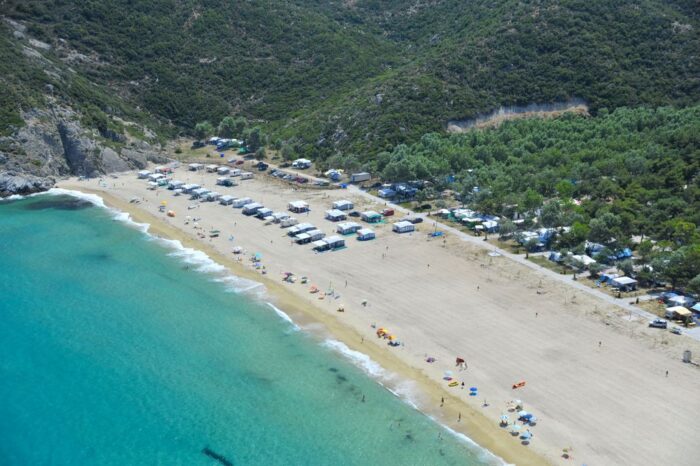 Lovely sandy creek, in front of the seaside settlement, with a few sunbeds and umbrellas, two three bars, taverns, mini markets, rooms to let, camping and a few hotels. At the end of the beach, if you pass the rocks, you reach another cove, which is preferred by nudists.
Sarti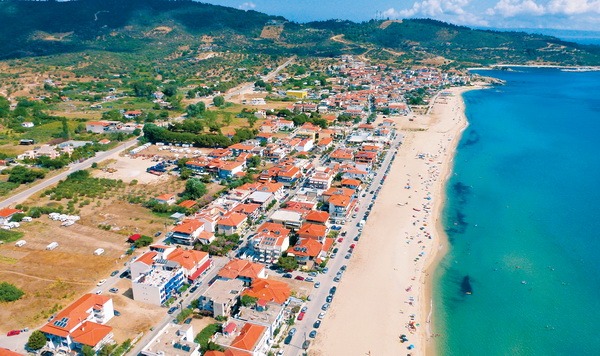 Beach in the settlement, with sand, organized and clean waters, beach bars, taverns, parks, sea shops etc. At 4.2 km from Sarti dirt road leads to a picturesque bay with a wonderful view of Mount Athos. There is a beach bar club.
Hotels in Halkidiki
There are plenty of options for your accommodation. One relatively cheap choice is Heraion Hotel in Nea Kalikratia. (http://www.heraionhotel.gr/en/index.htm)
If you wish a 4 star, luxurious hotel, you can choose Mendi Hotel in Kalandra (https://www.mendi-hotel.gr/) or Alexander the Great Beach Hotel in Kriopigi (https://alexanderthegreat.reserve-online.net/about).
Enjoy your time in Halkidiki,
TouristSpot team.