In an area of ​​50 km along the southern side of the Sorrento peninsula, Costiera Amalfitana, as it is said in Italian, is one of Europe's most shocking beaches.
Shocking is the 163 or Amalfitana road with the spectacular view that leads to it and covers the entire length of the coast.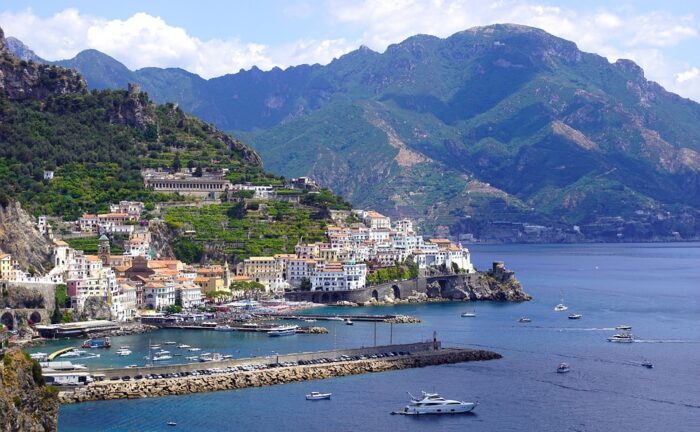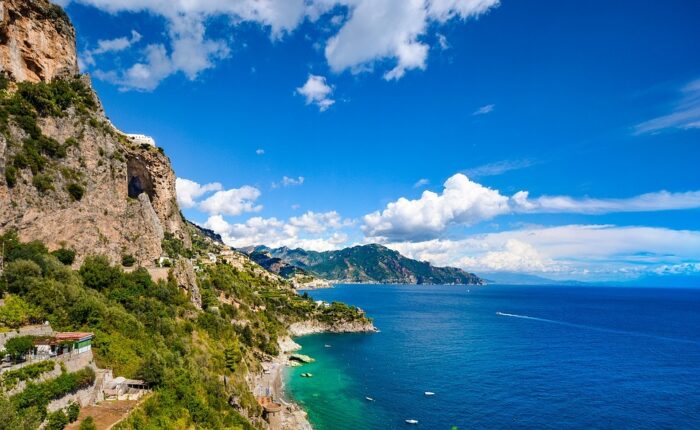 Since the 1960s, and alongside the nearby and most popular Capri, the Amalfi coast has evolved into one of Italy's top tourist destinations but also a favorite place for both jet setters and couples looking for romance. Fortunately, because of the geomorphology of the area, tourist development was at a slow pace.
Therefore, it is still an earthly paradise that combines tranquility with cosmopolitan reputation: you will find quiet fishing villages next to cosmopolitan towns and secluded beaches next to lively and organized beaches.
In Sorrento, where Kazanova and Goethe were taking part, you will be impressed with the old villas on the hill slopes overlooking the emerald waters, Mediterranean gardens with olives and citrus, the lively cosmopolitan harbor where they breed expensive vessels and life in Coffee of Piazza Tasso, which was loved by both Nietzsche and Ipsen.
Positano is the most expensive and scenic area, a city with countless stairs and narrow streets, a settlement-terrace in the endless blue. Amalfi is the most popular proposal for a day trip from there and Ravello stands high up on the hill as if to watch what's happening … Even Salerno, however, which plays the role of the transport hub, has a beautiful Old Town With narrow alleys.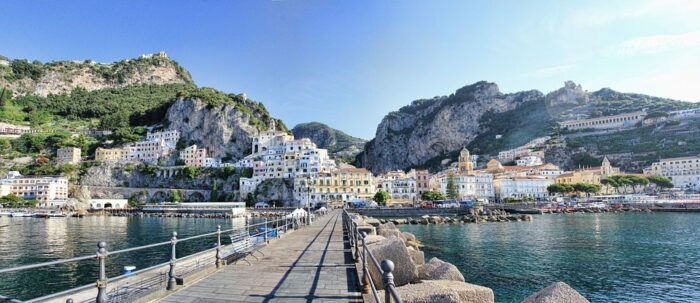 Where to eat
In Positano, at Don Alfonso 1890 (Corso S Agata 11, tel .: +39 081 8780026) the organic materials come from the owner's farm while the most famous dish is pasta with sardines, green peppers and oregano. (http://www.donalfonso.com/home.asp?lingua=ing)
In Amalfi, Caravella (Via Matteo Camera 12, tel .: +39 089871029) serves homemade pesto with anchovies, capers and lemon (http://www.ristorantelacaravella.it/?lang=en).
In Ravello, exciting dishes will be served at Rosselini, such as lemon sardines (Via San Giovanni del Toro 28, tel .: +39 089 818181) (http://www.palazzoavino.com/en/Dining/Rossellinis).
Where to stay
One relatively cheap and good option is to stay at the hotel: La Casetta Nel Bosco. Hotel Doria Amalfi is also a very nice 3 star hotel with a magnificent view (http://www.hoteldoriamalfi.it/en/). If you afford something more expensive we would recommend: Hotel Aurora (http://www.aurora-hotel.it/) and Hotel Luna Convento (http://www.lunahotel.it/)