Built on the east coast of Jutland from the Vikings, Aarhus is one of the oldest, historic cities of Denmark.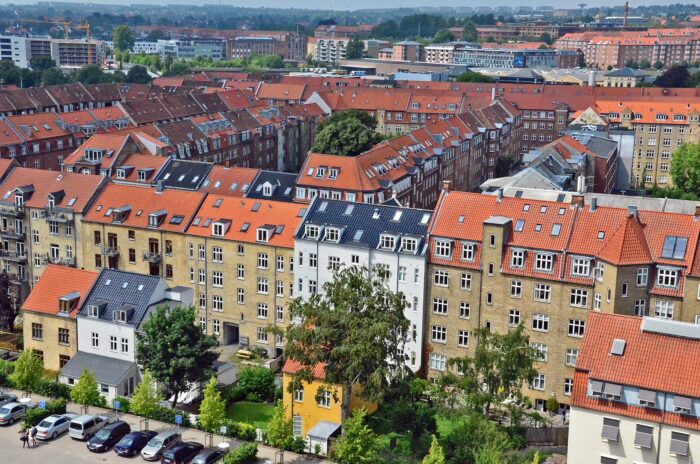 It is known for its university institutes that attract thousands of students each year. In the large natural harbor of the city one can enjoy water skiing.
It is worth visiting the Museum of Prehistory Mosgkarnt, an open-museum where visitors can turn back to 1800.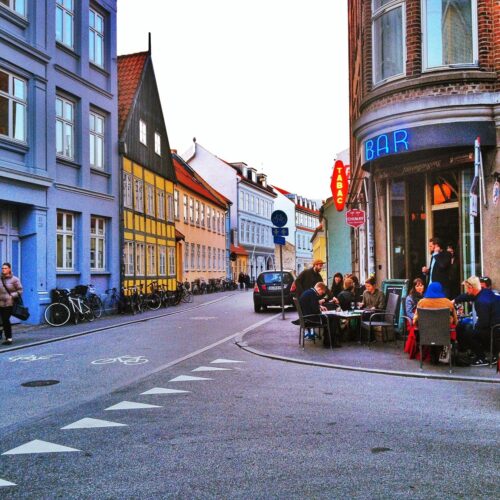 It houses artifacts from the Stone Age to Viking days and there is the most famous citizen of Aarhus, the Man of Gkraoumpale.
The excellently preserved old town and the De Gamle By museum which is a reconstruction of a historic village, are an inevitable stop for the visitor. With modern architecture, numerous festivals and museums, the city is an ideal destination for art lovers. The Aarhus Kunstmuseum Aros is one of the largest art museums in northern Europe.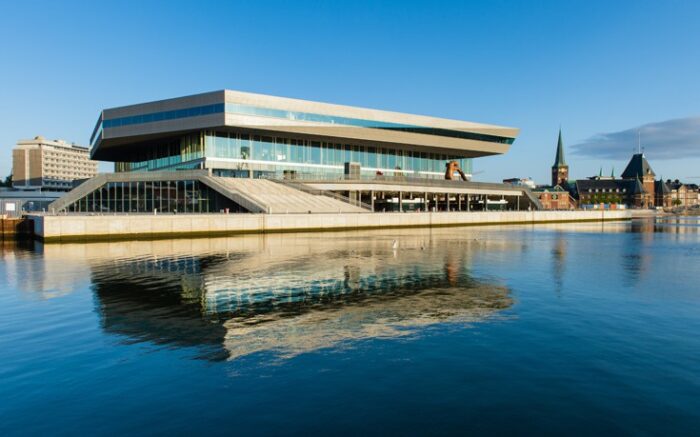 Modern Troborg neighborhood in the north of the center and the pedestrian Vedestedet with shops, cafes and restaurants attract the interest of tourists. The imposing cathedral of Aarhus is built in Gothic style and the many glass buildings city eye catching architecture, creating an interesting contrast.
In Aarhus you can taste the famous Scandinavian cuisine and ride a bike to the beautiful neighborhoods that are filled with small shops.