The romantic and mysterious atmosphere of Ghent travels the visitor in time and its medieval architecture reflects its unique history.
Built on the confluence of the Scheldt and Lys rivers, the capital and largest city of East Flanders is one of the oldest cities in Belgium.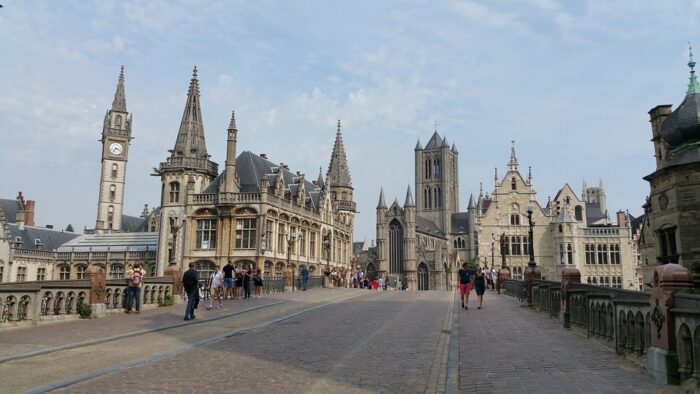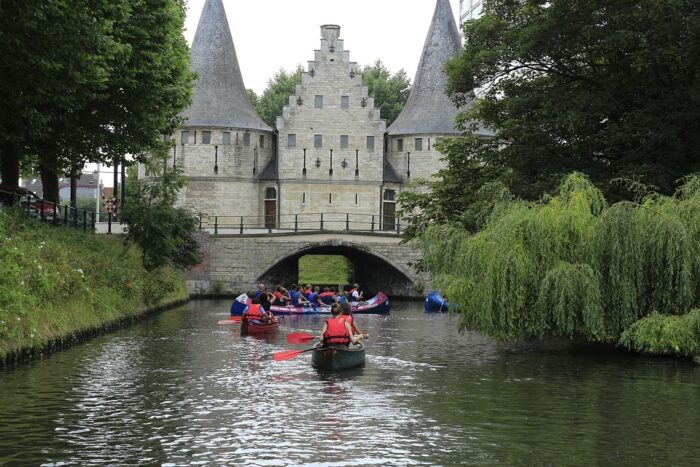 The towering cathedrals, the imposing Renaissance buildings, the picturesque canals and its cobblestone streets exude medieval air that wins the traveler.
It is worth visiting the Saint Bavo Cathedral in Rococo style with forty bells, which is known for its invaluable treasures of art.
Browse the pedestrianized Ghent's historic center and challenge yourself to climb the 444 steps to the top of the Cathedral to admire the city.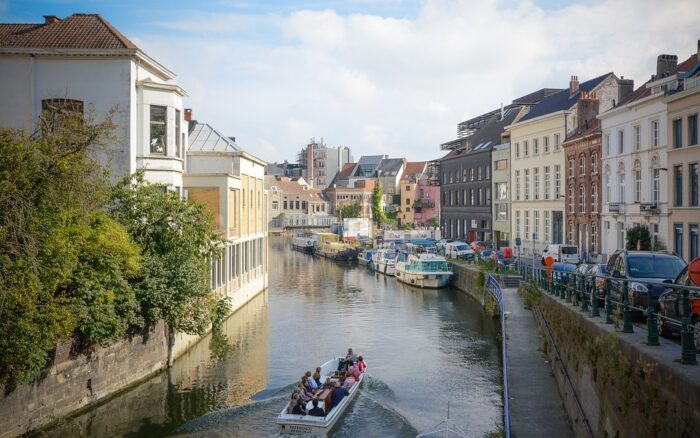 The stone castle Gravesteen dates back to 1180 and today it functions as a museum with time weapons.
Every year, one of Europe's largest cultural festivals takes place in July, lasting ten days. At the same time, hundreds of people are flocking to the Florian Flower Fair "(Floralien), which has given the city the designation" Flower of Belgium ".