Originated from a fairy tale, the scenic village of northern Italy breaks the blue of the sea with its colourful houses.
Riomaggiore is one of the five villages of The Cinque Terre province in Liguria and is perched on the cliff overlooking the Mediterranean Sea.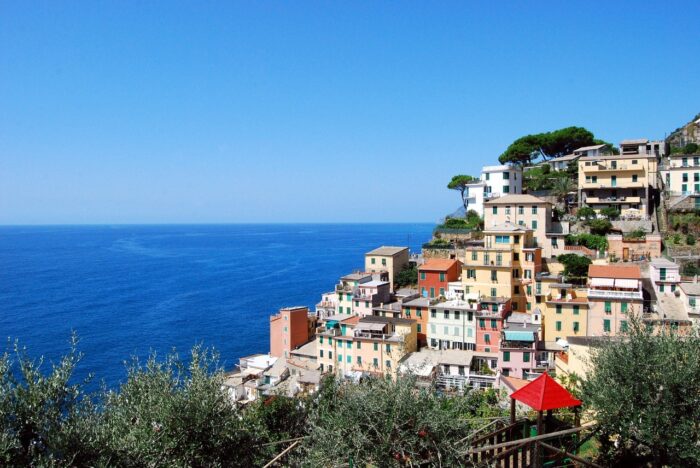 Its insurmountable natural beauty is reflected in the fishing boats that rest in its calm blue waters, in its narrow alleys that reflect the midday sun and in the colors of the sunset.
Dating back to the 13th century and beyond, its impressive tower houses, it is known for the wine it produces. It is built between two steep cliffs and the Colombo village's main street is located in its shops, cafés and restaurants.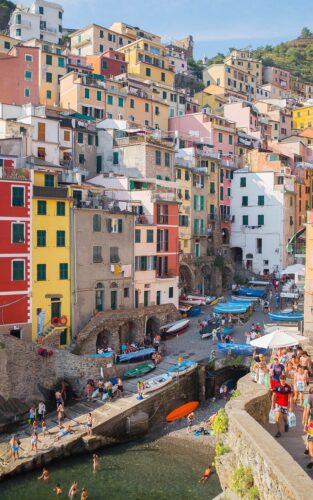 The famous Street of Love (Via dell' Amore) joins the five seaside villages and starts from Riomaggiore and you can discover it by walking through a picturesque path.
The multicolored mosaics are scattered in the village, while near the station and the walls of the town hall you will see the frescoes of the artist Silvio Benedetto.
It is worth visiting the Gothic church of San Giovanni Battista dated back to 1340 and the medieval castle built in the 13th century, today used for cultural events.
Castle of Riomaggiore: you can reach the fortification from the town, climbing the steep road from the railway station. It began to be built in 1260 by the Marquis Turcotti, lord of Ripalta and feudal vassal of this part of the coast, who gave up all these properties to Nicolò Fieschi who, after some years, transferred them to the Republic of Genoa, which completed the defensive system of Riomaggiore. The castle has a square base with the longest sides overlooking the sea. The boundary wall has two circular towers. The entrance is located between the towers, and a narrow external stair leads to the tower controlling the town, where a big clock is built. Not far from it there is the oratory of San Rocco, built in remembrance of a plague which stroke the community in 1480. During the times the castle suffered not only the usual wear of atmospherical agents but also a modification which changed the original setting up. In fact, until few years ago, the internal part of the fortress housed the town cemetery.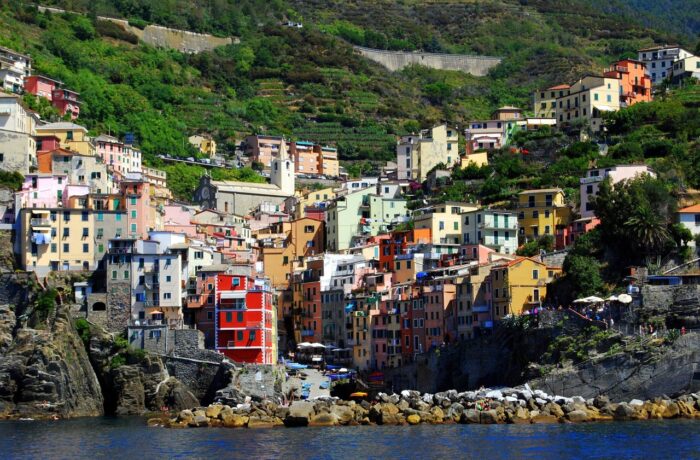 Food and Wine
Among the typical products we find several choices of dry white wine and of course the wine specialty of the Cinque Terre, the "Sciacchetrà". This wine is famous all over the world and it is made by grapevines from "Bosco", "Fermentino" and "Albarola" grapes. The Sciacchetrà is a suave wine of which we find two selections: Sweet and Strong Sweet.
You can easily recognize the wine by its golden-yellow colour with amber reflections and the scent of apricot and acacia-honey.
With info from http://www.cinqueterreriomaggiore.com/en/