Greece is very popular for its many islands that attract tourists especially in the summer. One of these is Tinos island situated in the Aegean sea next to Andros, Delos and Mykonos.
Tinos is famous for its Church Panagia Evangelistria that attract visitors from all over Greece. In the island coexist both Greek Orthodox and Roman Catholic populations, giving to the island a unique character.
Apart from the religious tourism, Tinos is also a top summer attraction both for Greeks but also for tourists that visit the island from anywhere in the world.
Tinos combines beautiful mountain villages together with golden beaches.
The most popular beach of Tinos is located in the north of the island and it is called Kolimpithra. Actually we are talking about two beaches different from each other. The smallest one is more cosmopolitan with sun beds, umbrellas and restaurants whereas the larger one is exposed to the north winds and it is ideal for surfers.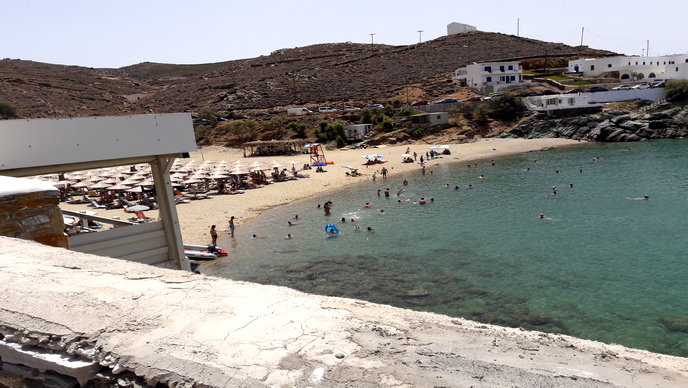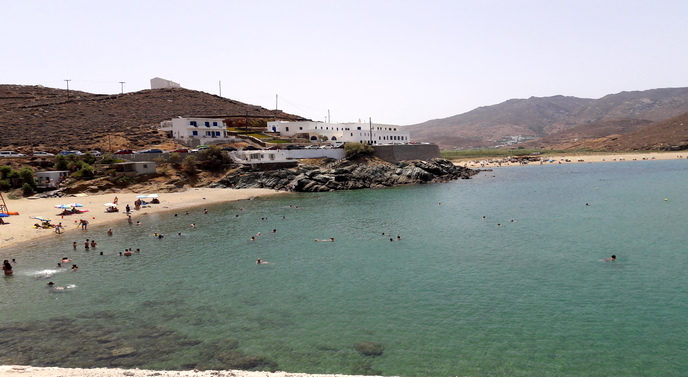 Other popular beaches in the island are: Kionia, Agios Romanos, Kalivia, Ormos Kardianis which are all in the south.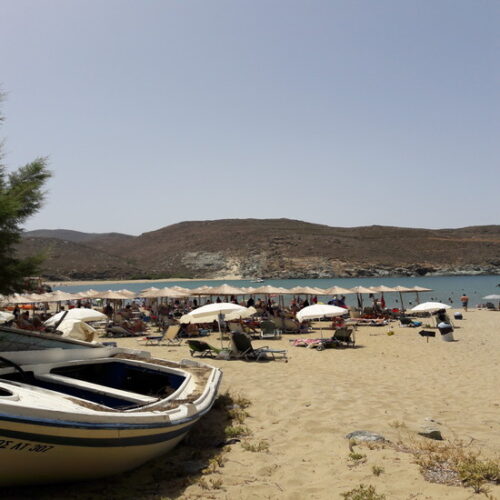 If you ever visit the island you certainly have to go to Ysternia, a picturesque village on the slope of the mountain "Meroviglia''. Here you can walk through marble paved streets, traditional houses and enjoy a magnificent view over the sea.
Another beautiful village is Dyo Choria (meaning two villages) located 20 minutes from Chora. This village has an altitude of 450 meters above the sea level and has many traditional small streets, plane trees and springs.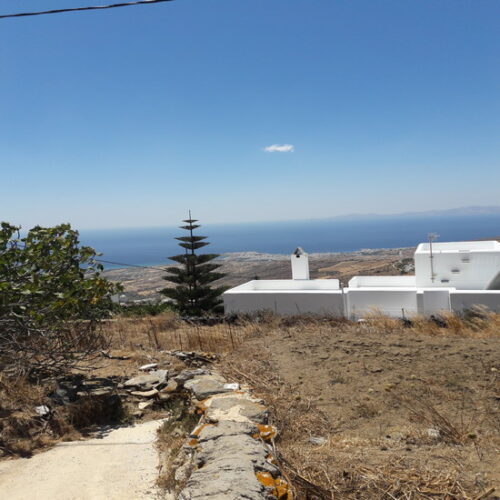 Pyrgos village is also worth visiting. It is the largest village of Tinos island after Chora. While walking through its streets you can admire the marble decorations at the windows and walls of the houses. Before leaving get some rest at the village square where you can enjoy a ''greek coffee'' and ''galaktompoureko'', a traditional greek desert.
Where to eat
In Tinos, one thing is certain: you will enjoy its traditional food. There are many taverns everywhere in the island that offer good quality food and in reasonable prices. We would recommend you to visit the tavern ''Drosia'' in Ktikados village. Mr Vasilis, the owner and the staff are very polite and they will help you to choose what you like from the menu. Tip: definitely try the meatballs, the lamp and the artichoke pie.
If you would like sea food, a nice option is to go Ntinos restaurant in Exomvourgo. It has the most delicious shrimp spaghetti we have ever tasted.
When visiting the island one thing is certain: The enchanting hospitality, the traditional villages, the trekking paths and the beautiful beaches will impress you.