After years of experience, I present to you my trip plan. It was very helpful in many occasions.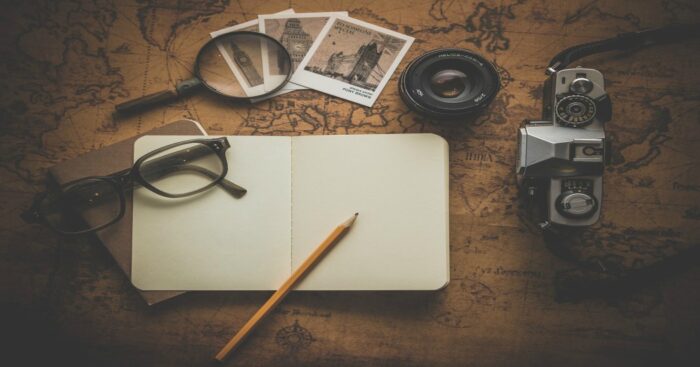 Decide which place you want to visit and how many days are you going to stay.
Make sure you have your passport ready!
Book your tickets early. It is very likely to find good offers.
Find the right accommodation for you. The most difficult part in organizing a trip, is where will be the location of your accommodation. Pick a place either near the Underground or the Bus Lines. Prefer more central places.
Check the currency of the Country you will visit. If they don't use the same currency as you, you must do currency.
Download 2 maps. The first will be the map of the town and the second the map of the local transportation.
Find the Sightseeing. Note the hours, the days of operation, the price of the ticket and the location.
Decide how you want to move around city. Will it be the Underground? The bus? The taxi?
Book your tickets for the museums, the archaeological places, etc, online. In many sightseeing, the queue you have to wait is huge! Buy yourself that time and enter before the others.
Locate beautiful neighborhoods and places of great interest. Some places worth a visit but they are not in the mainstream tourist walk plans.
Use Trip Advisor and related websites, to find local restaurants, coffee houses, etc. The tourist's opinion counts!
Make a rough plan. Write down the days that you are going to stay and what do you want to visit. By doing that, you will be sure that you visited everything you wanted.
Prepare your luggage. If you are traveling by airplane, make sure you meet the airport's restrictions.
Have a nice trip!!
---