Krakow is the second largest city in Poland and certainly one of the oldest ones. It is located on the Vistula river and it dates back to the 7th century.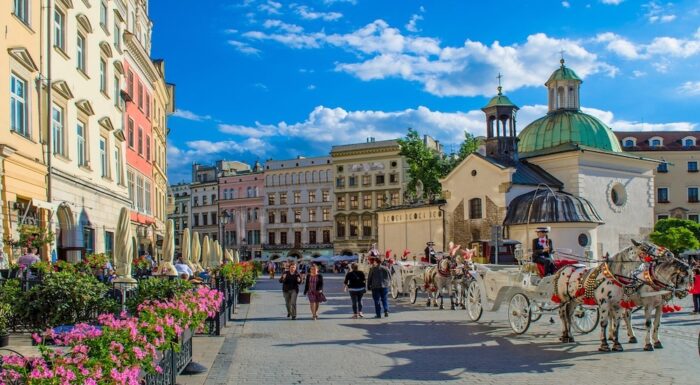 The majestic city of Poland is an open-air museum, with palaces, cathedrals and historic homes.
Krakow has been the capital of the country for more than 500 years and was a cradle of medieval commerce and a great center of arts and sciences in the 16th century.
The gem of Poland with its inexhaustible history is a dynamic European metropolis with youthful culture and passion for the arts.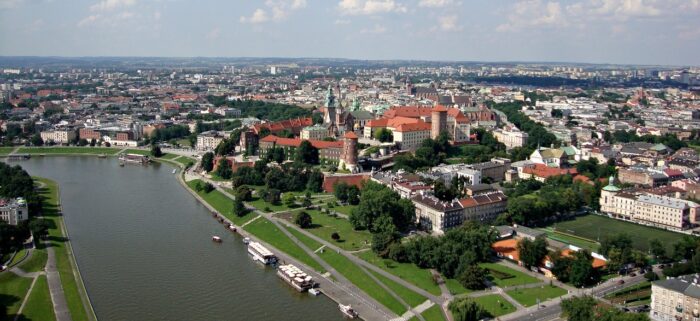 According to the legend, the first inhabitants of the city lived in the cave of a dragon that killed the mythical King Krak.
The myths around the city do not stop there, as it is said that once, the Hindu god, Shiva, threw seven magic stones in seven different parts of the world. And since then, every place where a stone fell is considered to have a separate energy. Krakow was one of these places.
The Old Town is a true architectural masterpiece of great historical monuments and has been declared a World Heritage Site by UNESCO. The Basilica of Virgin Mary is built in the 13th century and overlooks its twin bell towers on the central square of the Agora.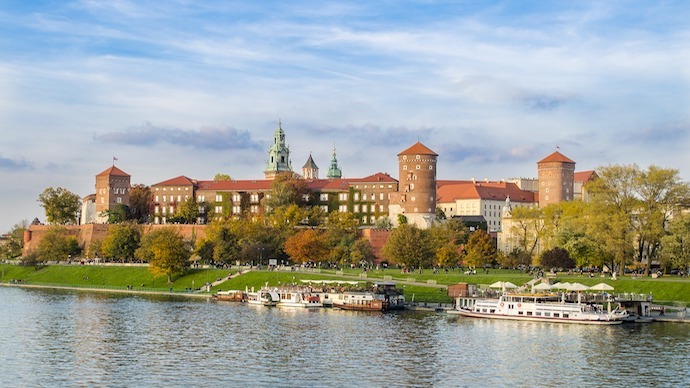 The rocky Wawel hill rises 20 meters above the center of the city and has been for centuries the seat of the Polish kings. The visitor will see the homonymous 16th-century castle and a national identity for the Poles. Next to the castle dominates the Royal Cathedral, with a history of 900 years.
Kazimierz Jewish Quarter experienced the devastating consequences of the Second World War and became known to the general public through the Sidler List.
The traveler will find today the most bohemian neighborhood of the city with stone paved alleys and numerous old synagogues, and hosts the Jewish Museum of Galicia dedicated to the Holocaust and the Jews of Central Europe.
It is worth visiting the historic Schidler's Factory Museum, which is housed in the old enamel factory of the legendary Oscar Sindler and the Manggha Museum of Japanese Art and Technology, on the banks of the Vistula River.