Built on the small river Schii Delft is a nice alternative for those who want to visit the Netherlands.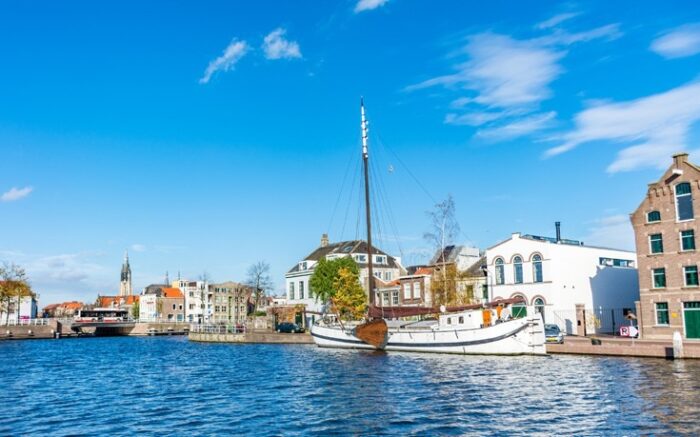 It is located between The Hague and Rotterdam and it is famous for its pottery and as the birthplace of the painter: Fermiir.
Its name indicates its old role as a fortress as derived from the word (ntelven) meaning Moat. It is the seat of the Dutch royal family and it is known for its remarkable universities.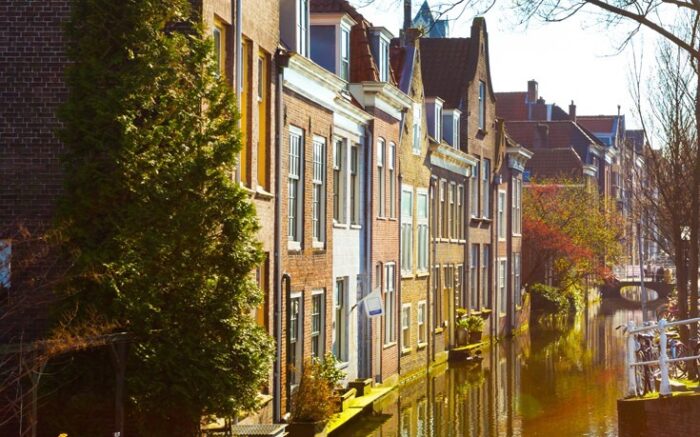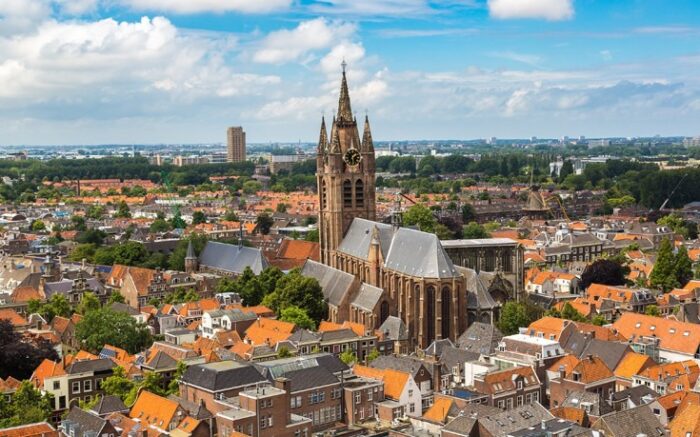 In the historic center you can admire the picturesque buildings and specific channels that are ideal for walks.
It is worth visiting the Protestant church in Delft (New Church) which dates from 1510 and it is a city landmark.
The old cathedral Oude Kerk and the Nieuwe Kerk church is one of the main attractions.
In the square you can admire the picturesque building of the town hall and you certainly have to go to the Prinsenchof museum.